Learn More About the C-FARE Brandt Forum 2021 Speakers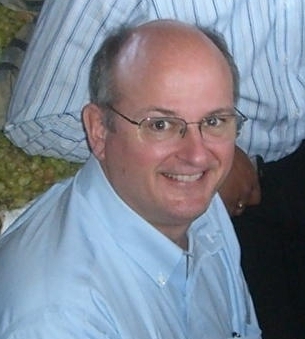 Session Title: The Rapid Diffusion of E‑Commerce and E‑Procurement in Devel­oping Regions: Patterns and Determinants


Thomas Reardon is a Professor at Michigan State University since 1992, and IFPRI, 1984 – 91, with a Ph.D. from UC Berkeley 1984. Tom's research is on the modern revolution in agrifood systems (the Super­market Revolution and the e‑commerce revolution) and the Quiet Revolution (SMEs as a grass root revolution in food value chains), and links with small farms and consumption/​nutrition and rural employment in Africa, Asia, and Latin America. Tom spent 21 years in residence or long-term travel in those three regions, collab­o­rating in extensive field survey work.
Tom is listed in Who's Who in Economics, was the first agrifood economist personal invitee to the World Economic Forum in Davos, has 35,702 citations in Google Scholar, was elected in 2014 as Fellow of the American Associ­ation of Applied Economics, AAEA (250 selected from 30,000 members since 1957), and was featured on page 1 of the New York Times.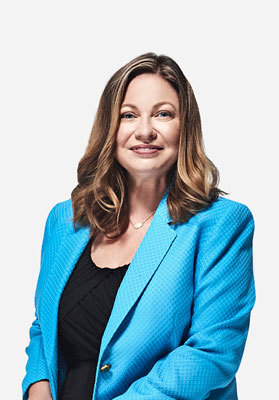 Session Title:
AI

&

Emerging Technology Use Cases in Agriculture




Wendy's primary focus is solving her clients' business problems by lever­aging emerging technology as exponential accel­er­ators to create efficiencies, grow their business, and gain compet­itive advantage as they redefine themselves for the digital age.

In March 2021, IBM promoted Wendy to the position of Global Industry CTO for Retail, Travel & Trans­portation, and Consumer Packaged Goods clients worldwide. Her mission is to change how IBM innovates with the world's leading organi­za­tions in the Industry. Wendy's curiosity and entre­pre­neurial spirit never ends at the edge of IBM. She regularly engages with Ecosystem partners and start-ups to augment the client's current landscape and strategy, preparing them for the future.

At the center of this work, Wendy has a commitment to giving back to the broader Technology and Industry community. She partic­i­pates in several Industry organi­za­tions to contribute thought leadership and advocate for industry relevant issues across retailers.

Born and raised in New Orleans, LA, Wendy moved to Atlanta for college. She continues to reside outside of Atlanta with her husband and two boys.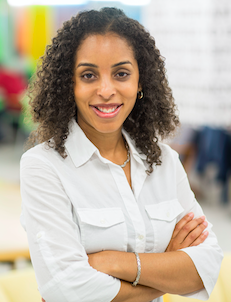 Session Title: Venture Capital, Entre­pre­neurship and Agriculture

Kellee James is Founder and CEO of Mercaris, a market infor­mation service and trading platform for organic and other identity-preserved agricul­tural commodities. Previ­ously, Kellee spent five years at the start-up company Chicago Climate Exchange (CCX), the first electronic trading platform and registry for spot, futures and options on carbon, sulfur, clean energy and other environ­mental deriv­a­tives. In 2009/2010, she was appointed by President Barack Obama as a White House Fellow. Kellee was named by both Black Enter­prise Magazine and Crain's Chicago Business Magazine as a ​'40 under 40' rising leader.
Ms. James is an Aspen Institute Catto Environ­mental Fellow and serves on the Boards of the Organic Trade Associ­ation and Oregon Tilth, organic certi­fiers. 

 Kellee received her MBA and MA in Inter­na­tional Devel­opment from American University in Washington, DC and completed a BA in Spanish from the University of Kentucky.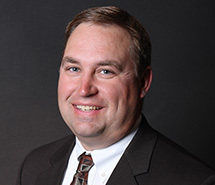 Session Title: Agriculture in a Digital World

A nationally recog­nized expert in agricul­tural and rural issues, Jason R. Henderson is the Senior Associate Dean in the Purdue University College of Agriculture and Director of Purdue Extension. In this role, he leads statewide public engagement and research-based education in 4- H Youth Devel­opment, Agricul­tural and Natural Resources, Community Devel­opment, and Health and Human Sciences. As Purdue's Assistant Vice President for Engagement, he provides leadership in university-wide initia­tives that connect Purdue expertise and resources to statewide needs and helps form effective partner­ships to grow Indiana's economy and improve quality of life for its residents.

Jason previ­ously served as Vice President and Omaha Branch Executive at the Federal Reserve Bank of Kansas City. In this role, he led Federal Reserve efforts to track agricul­tural and rural economies, including the Tenth District Survey of Agricul­tural Credit Condi­tions and the Federal Reserve System's Agricul­tural Finance Databook. He as published more than 60 agricul­tural economics research articles in academic and Federal Reserve publi­ca­tions on such topics as land values, entre­pre­neurship, electronic commerce in agriculture, demographics, and many more. He holds masters and doctorate degrees in agricul­tural economics from Purdue University in West Lafayette, Indiana, and a bachelor's degree in economics from Central College in Pella, Iowa.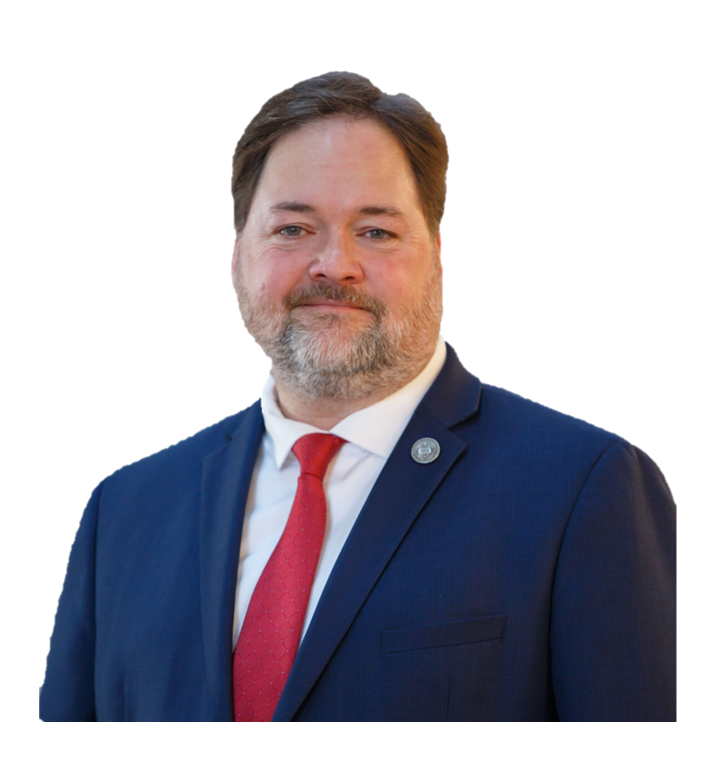 Session Title: The Future of Food at the Inter­section of Corporate Social Respon­si­bility, Technology, and Consumer Awareness

Dr. Darin Detwiler, LP.D., M.A.Ed., is the Assistant Dean at North­eastern University's College of Profes­sional Studies and an Associate Teaching Professor of food regulatory policy, where he has specialized in food safety, global economics of food and agriculture, Blockchain, and food authen­ticity. Detwiler is an inter­na­tionally recog­nized and respected food policy expert with over 25 years' experience in shaping federal food policy and addressing food safety and authen­ticity issues in the U.S. and abroad. His committee work includes appoint­ments to two terms as a member of the USDA's National Advisory Committee on Meat and Poultry Inspection, federal consumer advocate in their stake­holder advisory group work, and service on the Conference for Food Protection. In 2018, Detwiler received the Inter­na­tional Associ­ation for Food Protection's DISTIN­GUISHED SERVICE AWARD. Detwiler is the author of FOOD SAFETY: Past, Present, and Predic­tions and Building the Future of Food Safety Technology.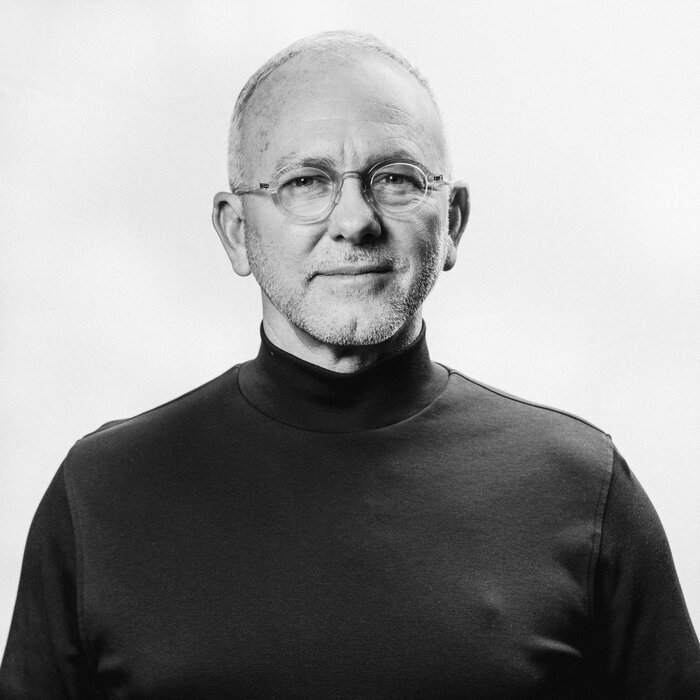 Session Title: Recon­necting with Food
As the CEO & Founder of HerdX, Inc., a global ag-tech company based in the Texas Hill Country, Ron is building the foundation for a greater level of trans­parency and security in the global food supply chain. A lifelong innovator, Ron has developed numerous patented systems that are unique in the ag-tech space, from enabling livestock producers to monitor their opera­tions to addressing the growing need for greater visibility and security in food supply chains by countries across the globe. By providing the ultimate trans­parency in the agricul­tural livestock space using blockchain and IoT data tools, Ron's team has built HerdX to help create a new level of food trans­parency and will spread to other food products over time. In 2020, Ron was inducted into the Edmund Hillary Fellowship, an organi­zation in Aotearoa New Zealand dedicated to solving global issues through novel solutions and skilled innovators. He was also noticed as a finalist for Innovator of the Year and Bilateral Connec­tions in New Zealand.
Hicks has played a key role in strength­ening ties between the United States and New Zealand. Before his time with HerdX, Ron had a number of immensely successful career paths and achieve­ments as a serial entre­preneur, inventor, and a strong visionary who desires disruptive technologies for specific global needs. He was distin­guished with Business Week's top indus­trial design award in Medical Technologies which recog­nized him along with other leaders and companies throughout the world, including BMW, Sony, Logitech and Ford Motor Company. Ron is a dynamic speaker who is passionate about solving problems. He has been a guest speaker numerous times at Google in the United States, Australia and Singapore. Ron was also a past speaker for the Governor of Texas, Rick Perry as the keynote for the program titled, ​"Technology Excel­lence for Rural America" which served as a spring­board for the formation of HerdX.